The NBA restart begins in Orlando later this month and the Thunder have already clinched a playoff spot.
Chris Paul and the crew are already in Orlando practicing in their bubble.
The Thunder begin on August 1 when they take on the Utah Jazz at 2:30 p.m.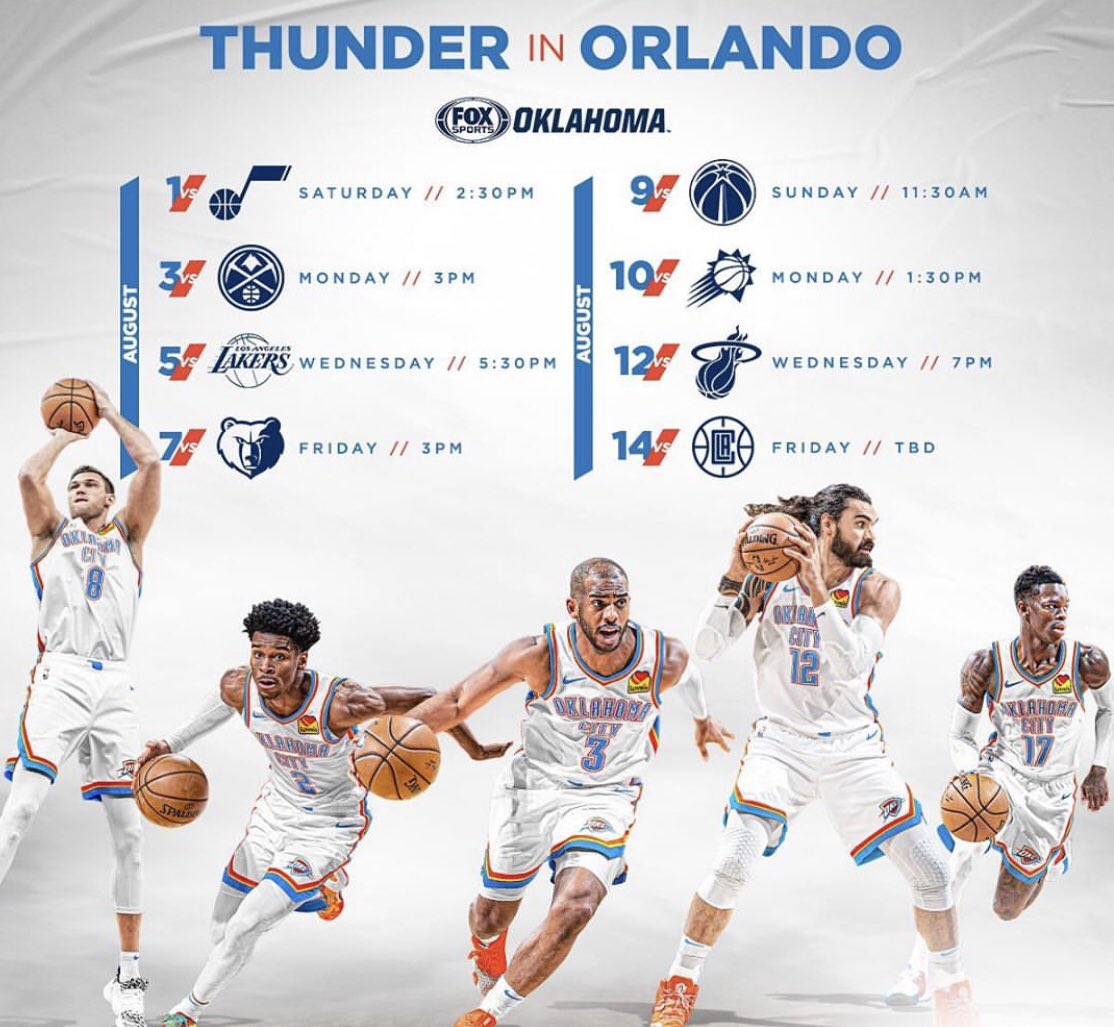 Thunder scrimmage schedule
July 24: Celtics, 4 p.m.
July 26: 76ers, 11 a.m.
July 28: Trail Blazers, 5 p.m.
Thunder games can be heard on 1390 KCRC Sports Radio.
Thunder are currently sitting at the 5 seed in the Western Conference, but that could change during the eight game regular season in Orlando before the postseason begins. They could drop to the 7 seed, or go as high as the 2 seed.