DALLAS (CBSNewsTexas.com) – The Dallas Open announced this month that the ATP Tour event will be upgraded to a 500-level tournament in 2025. The Dallas Open is one of three tournaments, selected from a pool of 17, awarded an upgrade.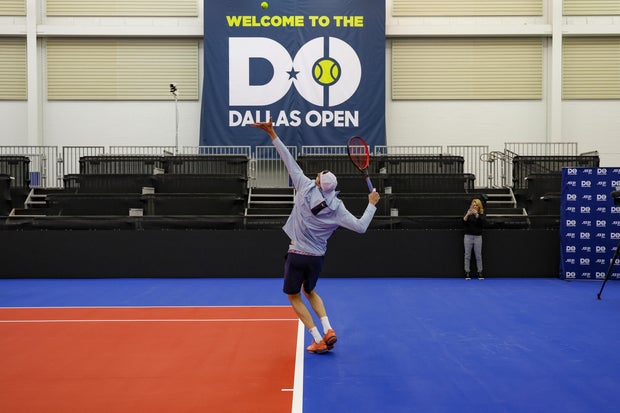 DALLAS, TX – FEB 03: Dallas Open Media Day on February 3, 2023 at the Styslinger/Altec Tennis Complex in Dallas.
George Walker/DFWsportsonline
What does this mean for the tennis tournament?
It means it will experience increased stature and significance within the professional tennis circuit. ATP 500 tournaments are the fourth-highest tier of annual men's tennis competitions after the four Grand Slam tournaments, the ATP Finals, and the ATP Masters 1000.
The Dallas Open will be one of 16 global events at the 500-level. With the opportunity to offer more ATP ranking points and increased prize money, it will draw a more competitive and diverse field.
"We are thrilled that the Dallas Open has been chosen as a new ATP 500 tournament," said Peter Lebedevs, tournament director of the Dallas Open.
Even as a 500-level tournament the Dallas Open will continue their standing tradition of awarding the top male tennis player at SMU with a singles main draw wildcard.
"As part of GF Sports & Entertainment's commitment to growing the game of tennis and supporting the next generation of American players, we are excited to continue this relationship with SMU showcasing the talents of their top-tier players," added Lebedevs.